LFY Award for deepOfix
The "Linux For You" magazine (published by the EFY Group) awarded deepOfix as one of the 20 leading free software projects in India: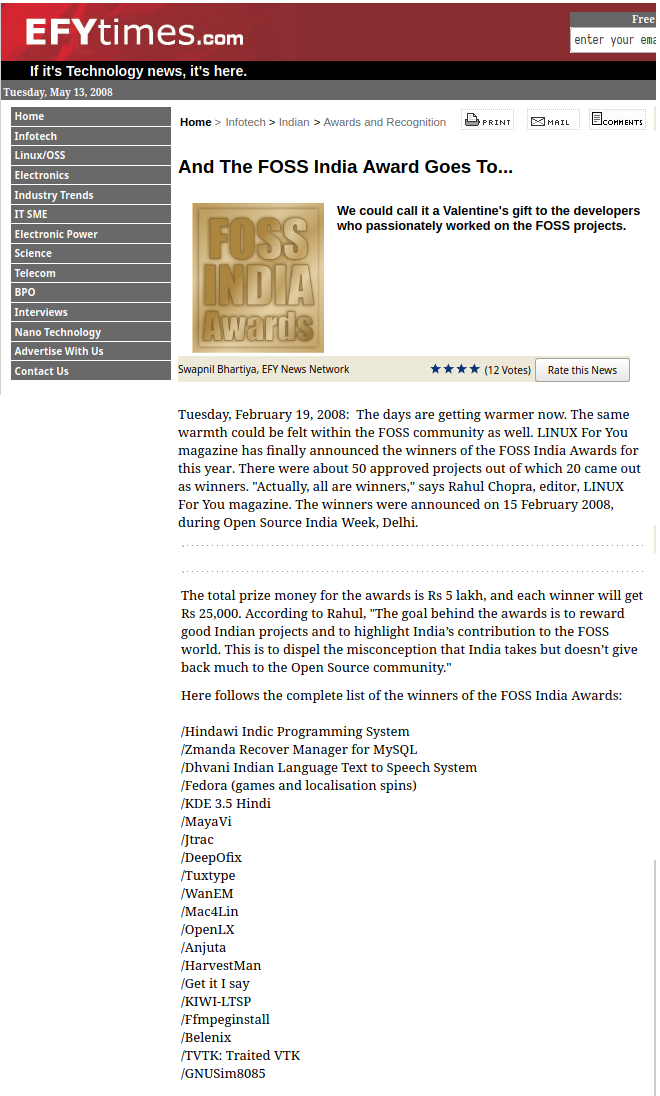 The award money of Rs 25,000 was divided amongst all past and present team members in form of Rs 1,000 crossword gift vouchers. Plus a special commemorative DeepRoot jacket!
How do you help non-profits organise and increase effectiveness?
Starting in 2006, DeepRoot started working with multiple non-profits to build custom software that would help them organise, co-ordinate and grow their work. These included Maya Organic, NIF India, LabourNet and Prajayatna to name a few.
Here is an overview of what we did with them:
Prajayatna was initiative by Maya Organic to "is a development initiative working to improve the quality of education in public schools". We built the Prajayatna Database Management System (PyDaMS) to facilitate entry, browsing, search and reporting of all data related to schools at the village / gram panchayats / block / district level.

LabourNet was a social enterprise seeking to connect informal sector laourers in the construction sector with skills, training and work. Their goal was to "enable sustainable livelihoods for disadvantaged men, women and youth in urban and rural areas". We were involved with their work right from their inception and helped build the first portal to enrol people, record work opportunites and enable the LabourNet team to carry out their operations effectively.

NIF India - as a part of an Infodev funded project, we collaborated with NIF India and SRISTI to develop an online incubation platform for grassroots innovations.
deeproot.in Home Page in 2008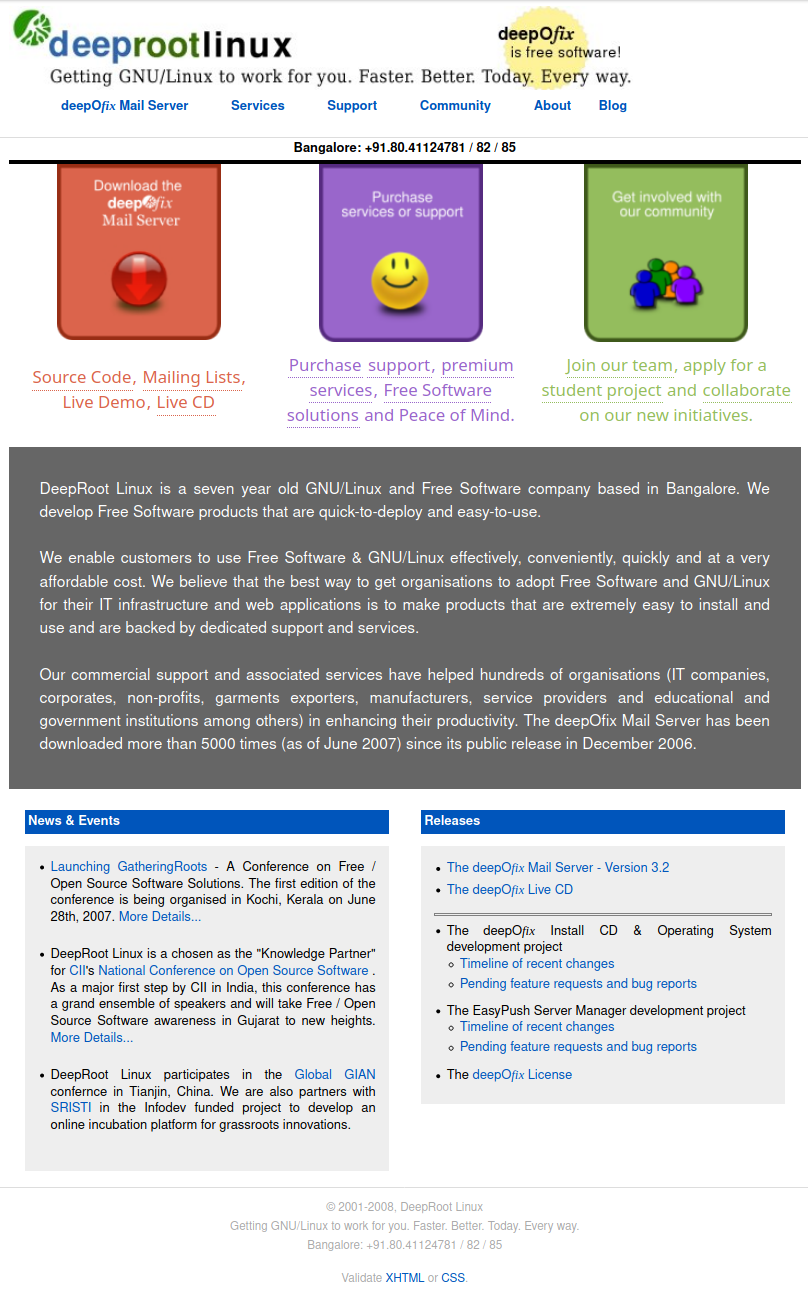 How do you make it possible to track?
While we had been using and customising Request Tracker (RT) over the years to build helpdesks, 2008 onwards we started working on a new frontend for RT. We called it BeatRoot (ie. "BeatRoot is a better RT"). The first 3 customers we used this custom code base was at QuEST Global for their IT, Admin and HR helpdesk, at TTK for their incoming faxex tracker and at Right Horizons for their core operations.