Bang!inux
We had a stall at the BangLinux event organised by Wrox Press and Abhas gave two talks including a keynote on "Eating Open Source".
IT.COM 2001 was the first time that we presented the "deepOfix Office Server". It was to serve as the central server in all offices offering shared Internet access, email, printing services, network services and even LTSP - at one point of time!
This edition of IT.Com was the one where we gained our first customers for deepOfix.
kernel.org.in
Another highlight of 2001 was the launch of one of the first Indian software mirrors for Free Software: kernel.org.in. It had a good run for about an year or so before we had to take it down because we could not bear the hosting costs for it.

Mailing list post:
http://mm.gnu.org.in/pipermail/fsf-india/2001-July/001545.html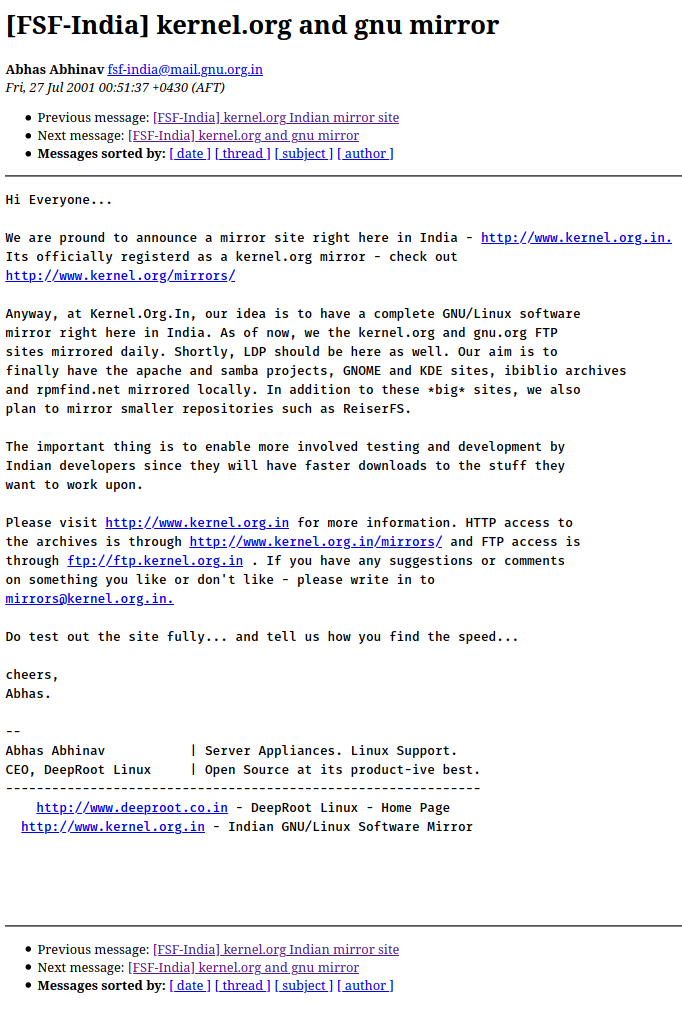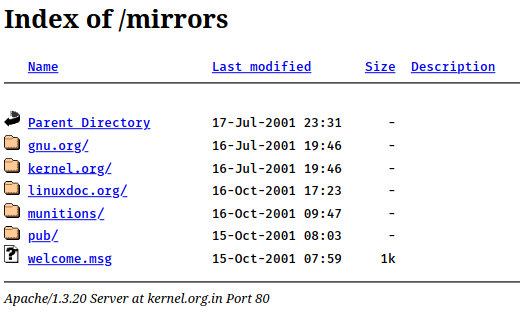 Check out the Kernel.org.in Whitepaper, if you're interested.
deeproot.co.in in 2001
Archive.org link:
https://web.archive.org/web/20010724020734/http://www.deeproot.co.in/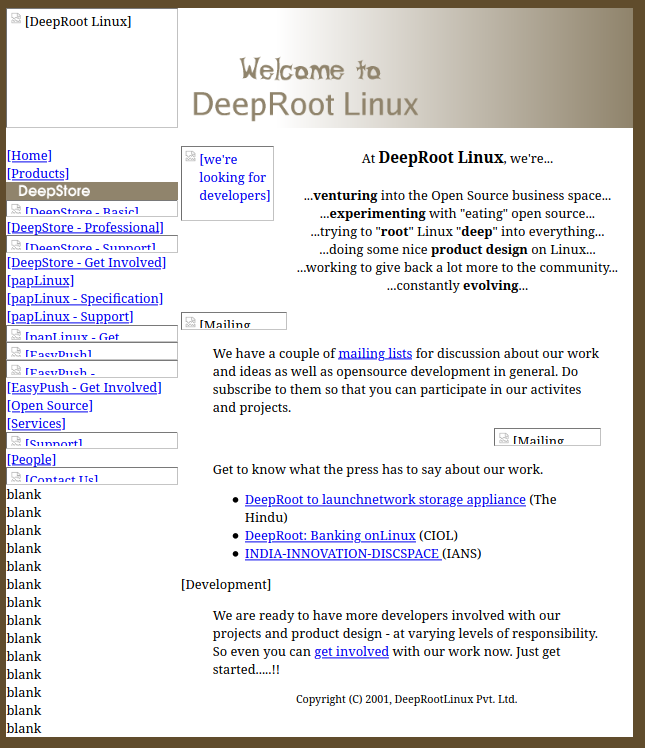 Archive.org Link
https://web.archive.org/web/20010925062919/http://www.deeproot.co.in/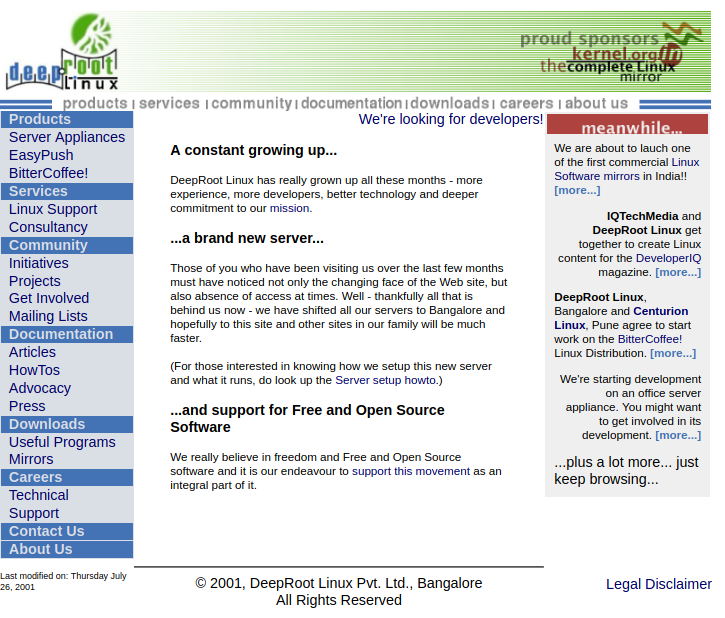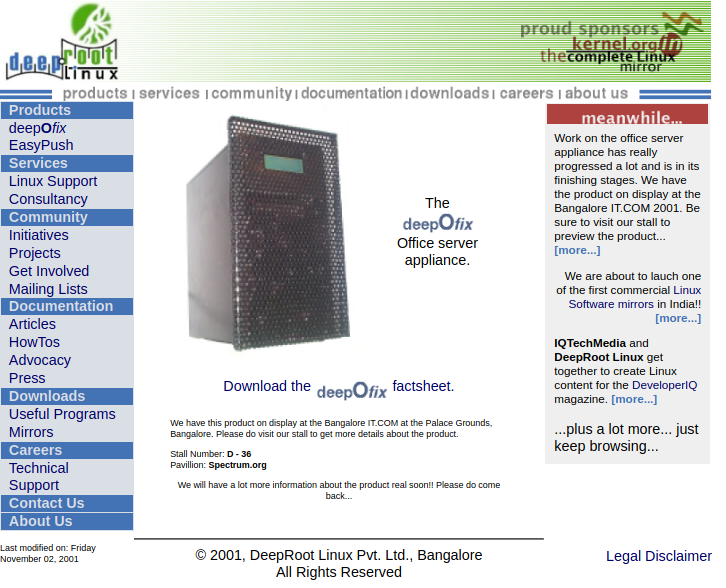 Our team members in 2001: