[2010] A portal for a non-profit, installations in Dubai and a mail server cluster!
We worked with Media Lab Asia over 2010 to deliver a portal for migrant works that was conceived and operated by them.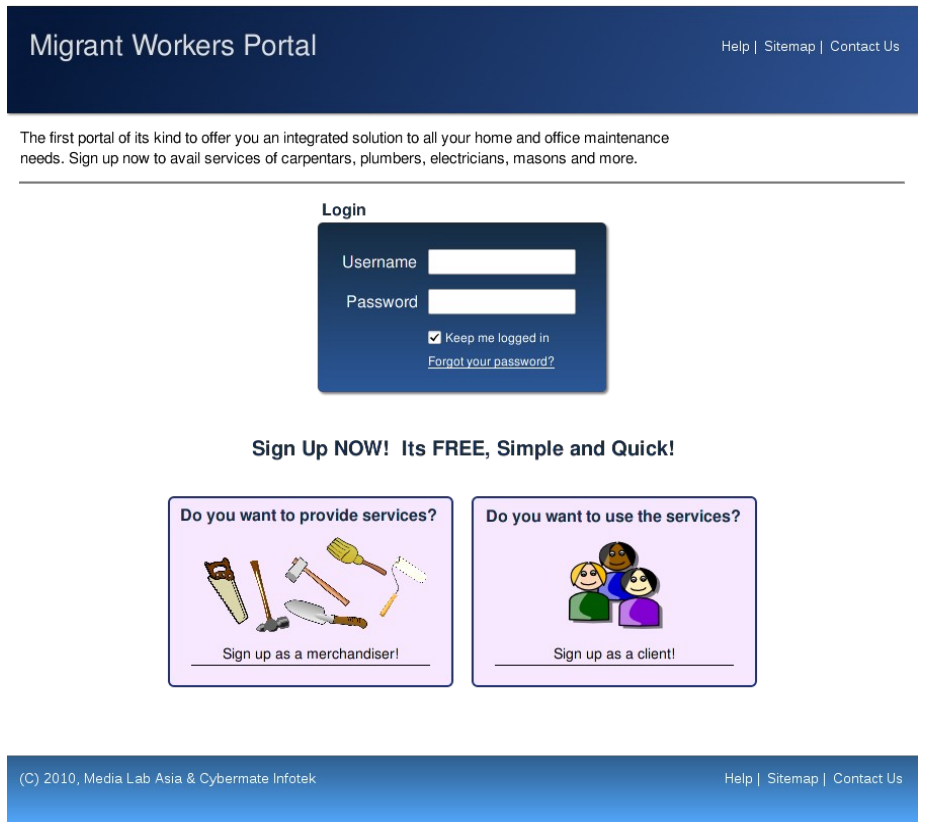 Deployments in Dubai
In collaboration with a sales partner, we executed several mail server and firewall installations in the Dubai and UAE region. It was a very promising endeavour and we were able to solve some unique inter-office connectivity challenges for them.
Scalable mail server cluster for JNCASR
The Jawaharlal Nehru Centre for Advanced Scientific Research (JNCASR) is a premier scientific organisation in Bangalore. They have been long time users of GNU/Linux for their server and a bulk of their desktops as well.
We helped them migrate their mail server to a cluster based on deepOfix. This cluster was driven by a SAN and was designed to handle a user-base of around 3000 users.