How do you help a large company save around 1 Cr in proprietary licensing?
We use Nuxeo - a Document Management Tool - to help JSW Steel migrate out of Oracle Collaboration Suite and save at least Rs 1 Cr in proprietary software licensing fees.
Needless to say, our charges for the migration were as little as 0.04%. :)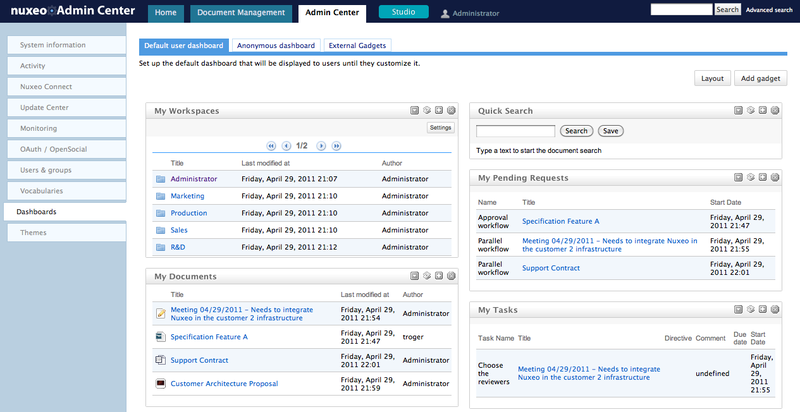 (Note: This is a stock Nuxeo image from their documentation.)
Attempt to work with MHRD to build a next-generation firewall!
In partnership with MNIT Jaipur, we proposed to develop a high-end firewall solution for institutional networks. The Ministry of Human Resource Development (MHRD) had sought proposals under the SAKSHAT project (NMEICT Scheme) to build such a solution.
The idea (conceived and lead by Prof Manoj Gaur at MNIT Jaipur) was to build a competant networking solution that would enable educational institutions of all sizes to have greater control on their networks as well as not be forced to choose proprietary software products to serve their needs.