[2018] Self Hosted Education for Engineering Colleges
At DeepRoot we believe strongly about self-hosting infrastructure using free software. With wholesome support from Prof Satish Annigeri at Visvesvaraya Technological University (VTU), Belgavi we helped organise a 1 day seminar for all engineering college in Karnataka. The topic of the seminar was "Free & Open Source Software Solutions for Educational Institutions".
Our collective hope was the the technical + ideological pitch would encourage colleges to introspect and adopt a roadmap to choose free software for all their infrastructure, labs and teaching.
Unmukti were our partners in this pitch to educational institutions.
The Seminar announcement brochure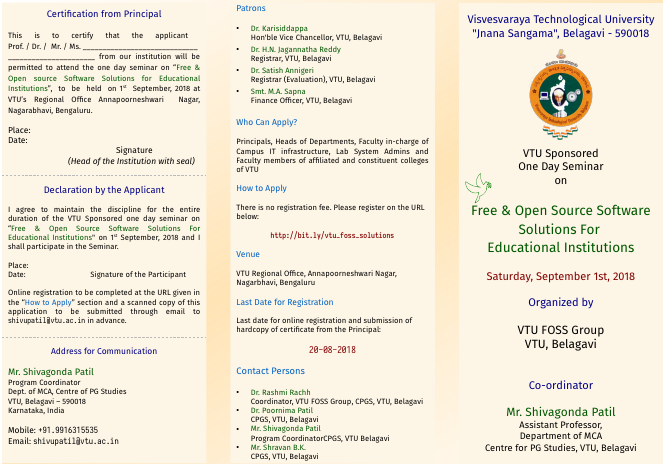 We published a booklet detailing the solutions…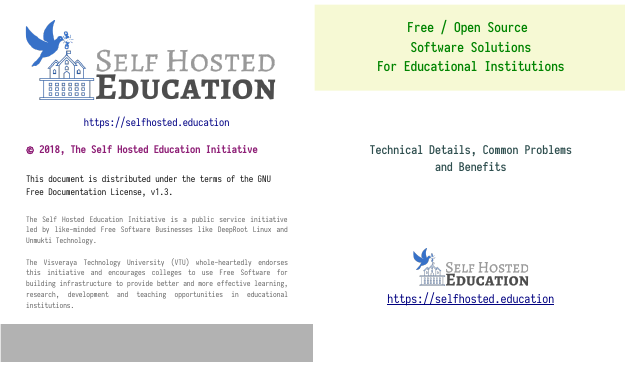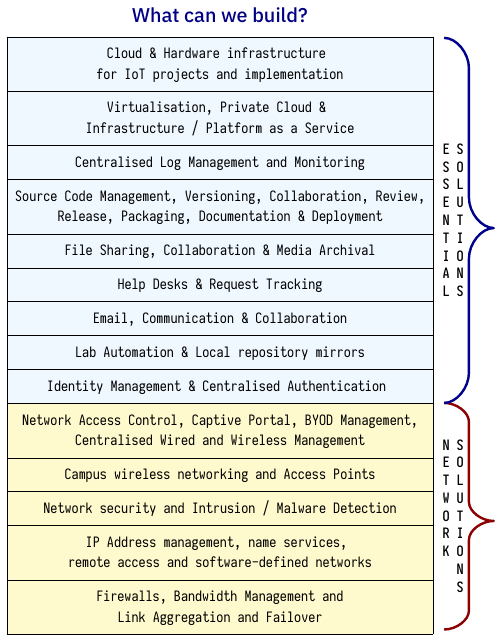 …and also a handout describing the same visually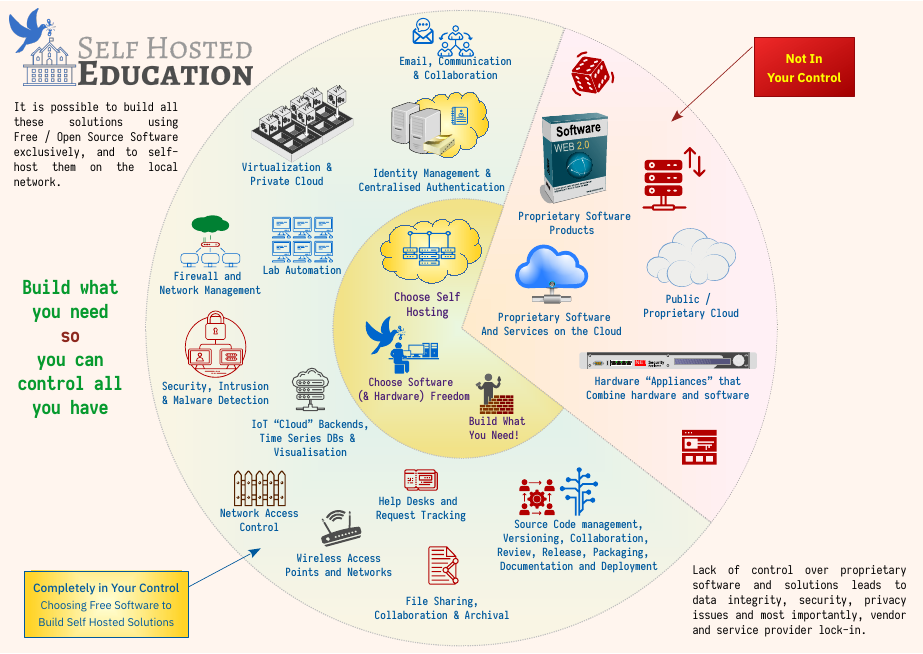 What's the point of being "open"…
… if it does not encourage and facilitate communication and collaboration? This is something that showed up in the office one day.